About PAA
Pakistan Association of Australia was founded over 40 years ago with the aim of representing the Pakistani Australians, P

Upcoming Events!
Pakistan Australia Association is proud to announce PAKISTAN DAY celebration in Bankstown, on THURSDAY 06:30 PM 24th March 2016 at 258 South Terrace

Please Donate
Pakistan Australian Association is a recognized charitable fund raising authority. Please donate to help the Peshawar Massacre victims…

News & Updates
Pakistan Australian Association keep you updated with community news and activities happening around.
Pakistan Association of Australia ,Established since 1973
Latest News
17
Oct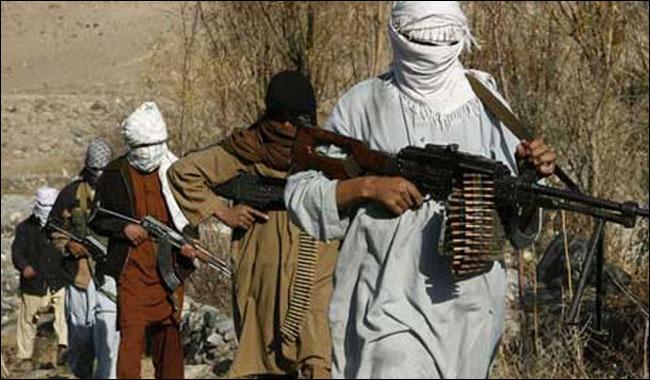 PESHAWAR: The chief of proscribed militant outfit Jamaat-ul-Ahrar (JuA) has been 'critically' injured in a US drone strike in Paktia province of Afghanistan, sources said Tuesday.
The sources told Geo News that Umar Khalid Khurasani was injured in the drone strike conducted close to the Pak-Afghan border in Paktia on Tuesday.
Khalid Khurasani alias Abdul Wali was shifted to undisclosed location after being hit by drone strike, they said.
Khurasani hails from Mohmand Agency - one of the seven agencies in Pakistan's Federally Administered Tribal Areas (FATA).
Two suspected U.S. drone strikes on Tuesday killed 11 people on the mountainous Pakistan-Afghanistan border, following a strike a day earlier that killed 20, government and militant sources said.
"Four unmanned drones fired six missiles in Monday's attack, and four more were dropped in two strikes on Tuesday," Baseer Khan Wazir, the top administrative official in the Kurram Agency, part of Pakistan's restive Federally Administered Tribal Areas, told Reuters.
The drones fired missiles on militant hideouts, killing at least 31 people over two days, he added, with all three attacks taking place on the Afghan side.
"Twenty people were killed yesterday, mostly from the Afghan Taliban, and 11 more were killed in today's attacks," Wazir told Reuters.
Taliban sources said 18 members of the Haqqani militants, allied to the Taliban, were killed in Monday's strike and six in one of Tuesday's attacks.
"There were some mud-built houses which were being used by the mujahideen (Afghan Taliban fighters)," said a member of the Afghan Taliban, who asked not to be identified.
No prominent militants were in the area when the drones targeted two or three different compounds, he added.
Another Taliban source said two commanders were killed in Monday's attack, however.
17
Oct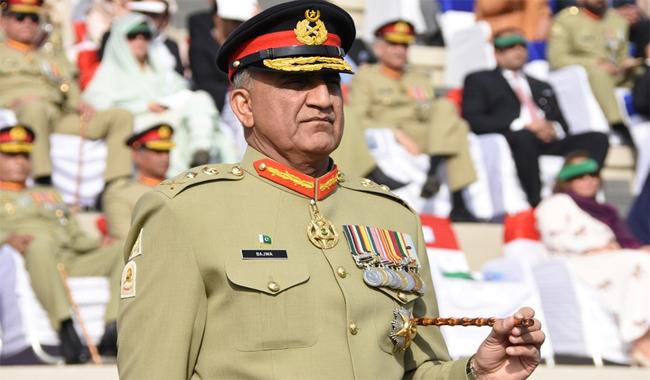 RAWALPINDI: Chief of Army Staff, General Qamar Javed Bajwa has strongly condemned terrorist attack in Paktia, Afghanistan.
Inter Services Public Relations, the media wing of the military, said in a statement Tuesday, the Army Chief strongly condemned terrorist attack in Paktia and expressed grief on loss of innocent precious lives and injuries.
"Afghans are our brave brothers fighting against terrorism with great resolve. Through coordination and cooperation both countries shall defeat the common enemy for enduring peace and stability in the region," General Bajwa was quoted as saying.
A suicide and gun attack on a police training centre in southeast Afghanistan on Tuesday killed at least 32 people and wounded over 200.
The victims include "women, students and police", said Hedayatullah Hamidi, public health director in Gardez, the capital of Paktia province.
17
Oct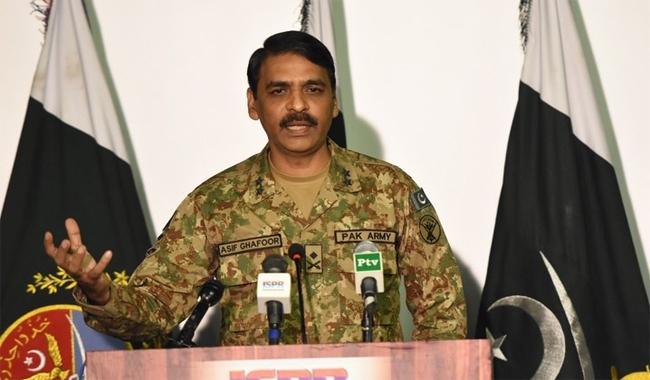 RAWALPINDI: Inter Services Public Relations, the media wing of the military, has dismissed reports of drone strike in Kurram Agency along Pak-Afghan border.
In a statement issued here Tuesday, DG ISPR Major General Asif Ghafoor said, "There has been no air violation along Pak-Afghan border in the area nor any drone strike in Kurram Agency as being misreported by few."
The military spokesman said, "Military Operations are being conducted in Khost and Paktia, Afghanistan by Resolute Support Mission (RSM)/Afghan Forces, opposite Kurram Agency. During last 24 hours, number of Air engagements have taken place in those areas inside Afghanistan with reports of heavy losses to Terrorists."
As a follow up of Chief of Army Staff General Qamar Javed Bajwa's visit to Afghanistan, coordination between the forces has enhanced, he said and added that RSM timely shared details about the said operation within Afghan territory.
Based on timely sharing, Pakistan Army is vigilant as Anvil on own side along Pak-Afghan border.
A better security coordination will take both countries towards enduring peace and stability defeating the common enemy.
Special Message
First of all I would like to thank all the Pakistani Association of Australia Team and the community for all the efforts and commitment towards the cause. I am proud and happy to serve the community and will try my best to meet the expectations. Our aim is to provide the representation to both Pakis
It is my privilege and distinctive honour to represent and serve the people and Government of Pakistan in Australia. I am delighted to write this message of felicitations to the Pakistani community who is celebrating the 75th Pakistan Day in Australia with great zeal and fervour.

23rd March